Easy to reference guides for startup founders and entrepreneurs.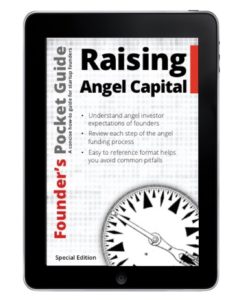 Founder's Pocket Guide: Raising Angel Capital
Created to save you dozens of hours of research and help you avoid common pitfalls, this guide helps you build your angel investing process knowledge, sort out key terminology, and understand the moving parts of equity fundraising.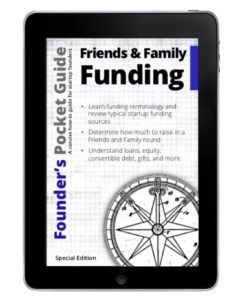 Founder's Pocket Guide: Friends and Family Funding
This book provides easy to follow guidance for entrepreneurs working to fund their startup with friends and family sources. Many startup founders are too casual about taking on friends and family capital, and end up having to undo or redo many of the arrangements to satisfy later stage investors.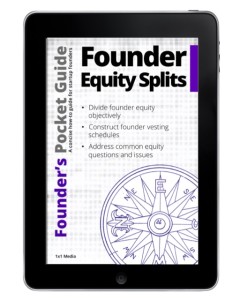 Founder's Pocket Guide: Founder Equity Splits
"How do we split up the equity ownership of our startup?"
This guide provides a framework and process to help startup founders answer this common question.
Equity ownership affects the culture and sense of wellbeing of a startup. Founders typically sacrifice a great deal of other life opportunities to work on a startup effort. In exchange for that sacrifice, a founder wants to feel the ownership equation with any co-founders is fair.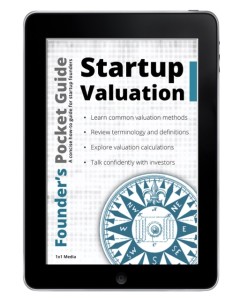 Founder's Pocket Guide: Startup Valuation
For many early-stage entrepreneurs assigning a pre-money valuation to your startup is one of the more daunting tasks encountered during the fundraising quest. This guide provides a quick reference to all of the key topics around early-stage startup valuation and provides step-by-step examples for several valuation methods.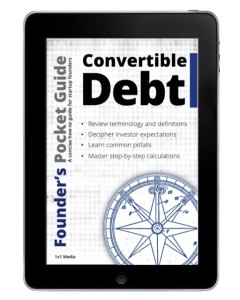 Founder's Pocket Guide: Convertible Debt
This book provides easy to follow guidance for entrepreneurs looking to get a better handle on convertible debt funding. Many startups have not achieved enough customer validations or key milestones to convince investors let go of their cash–the convertible debt funding structure is the answer.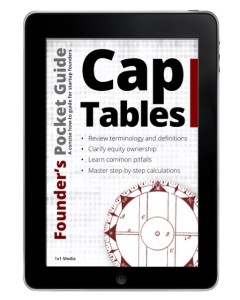 Founder's Pocket Guide: Cap Tables
This highly visual guide helps startup founders learn all the moving parts of startup capitalization tables, explore each step needed to build a cap table for your startup, and gain confidence in equity discussions with investors. Clear definitions, step-by-step explanations, and simple calculations are all provided.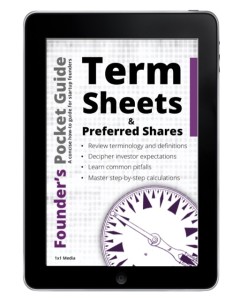 Founder's Pocket Guide: Term Sheets & Preferred Shares
This easy to follow guide helps startup founders understand the key moving parts of an investment term sheet, and review typical preferred share rights, preferences, and protections. Along the way, we also provide easy-to-follow examples for the most common calculations related to preferred share equity deals.