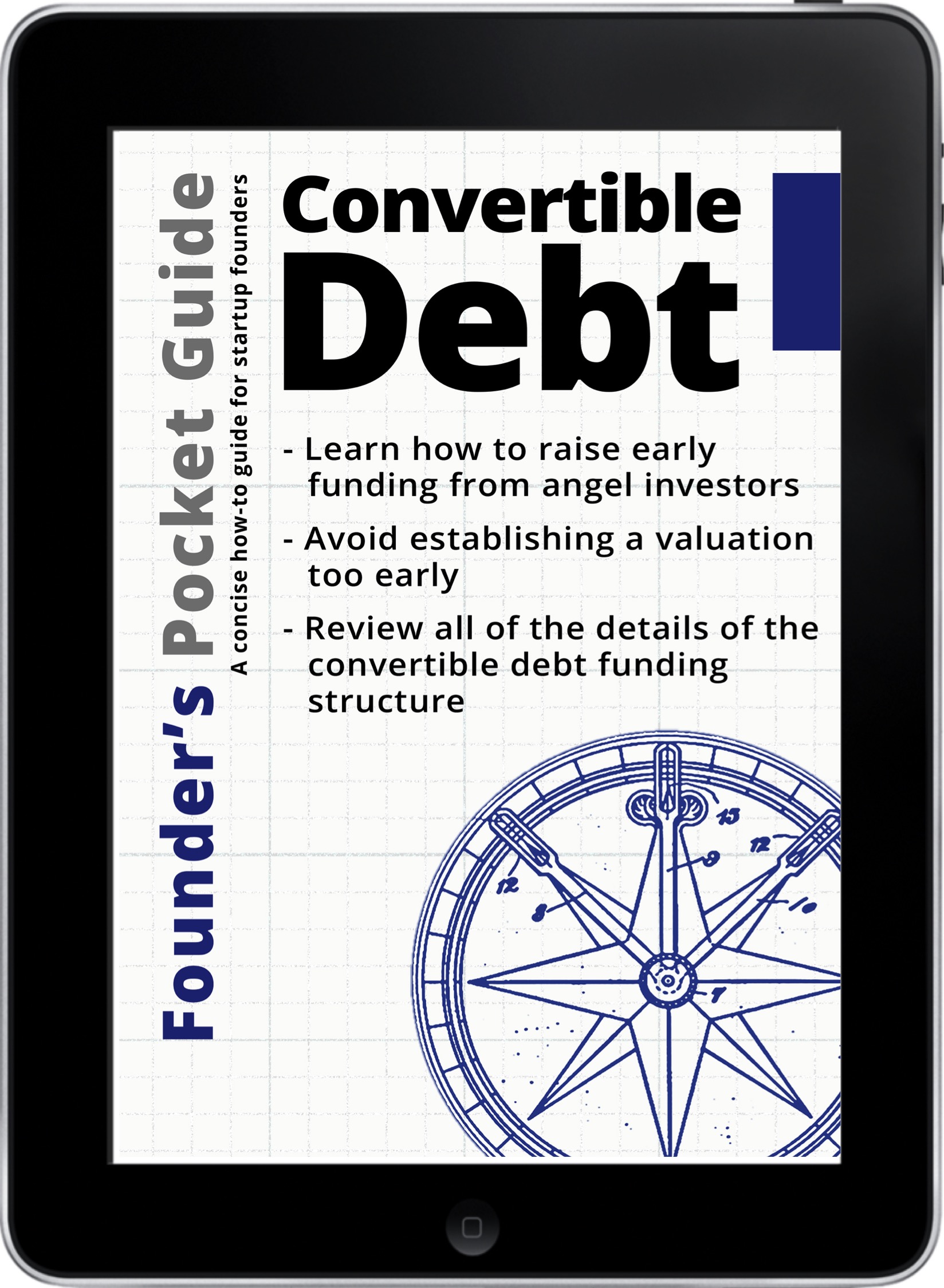 1×1 Media
Founder's Pocket Guide: Convertible Debt
ISBN: 978-1-938162-05-3
$3.99 ebook
$7.99 paperback
This easy-to-follow guide helps startup founders understand the key moving parts of the convertible debt funding structure. It also serves as an easy reference for the most common terms and calculations related to convertible debt.
In detail, this Founder's Pocket Guide helps startup founders learn:
What convertible debt is and how it can be an important fundraising structure.
Key terms and definitions associated with convertible debt, such as conversion triggers, valuation caps, and conversion discounts.
Key advantages and disadvantages of using convertible debt as a funding structure.
How investors view the convertible debt, and what their expectations are for early-stage investment deals.
Simple math for calculating the impact of conversion discount rates and resulting equity ownership on conversion.
How convertible debt benefits both founders and investors alike, illustrated by example convertible debt deals.
1. Convertible Debt Fundamentals
What Is Convertible Debt?
Funding Your Startup with Convertible Debt
Startup Funding Terminology
What Convertible Debt Implies
When To Use Convertible Debt
Advantages of Convertible Debt
Disadvantages of Convertible Debt
Why Delaying Valuation is a Good Idea
How Much to Raise Using Convertible Notes
Milestones Supported by Convertible Debt
2. Key Moving Parts of a Convertible Note
The Note Amount
Interest Rate
Maturity Date
Conversion Triggers
Conversion Securities
Discount Rate
Valuation Cap
Conversion Discount and Valuation Cap
3. Dealing with Convertible Debt Timing Issues
Issue 1: Maturity Reached, No Equity Round
Issue 2: Early Acquisition of the Startup
4. Using Convertible Debt for Your Startup
Raising Funds, Step by Step
What Happens When a Note Converts
Convertible Note Term Sheet Deal Points
Convertible Debt Cautions and Pitfalls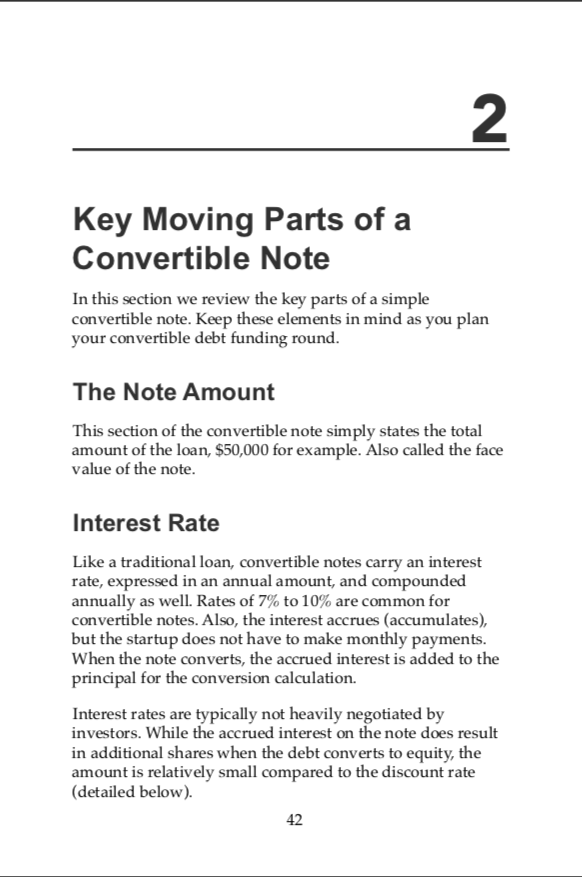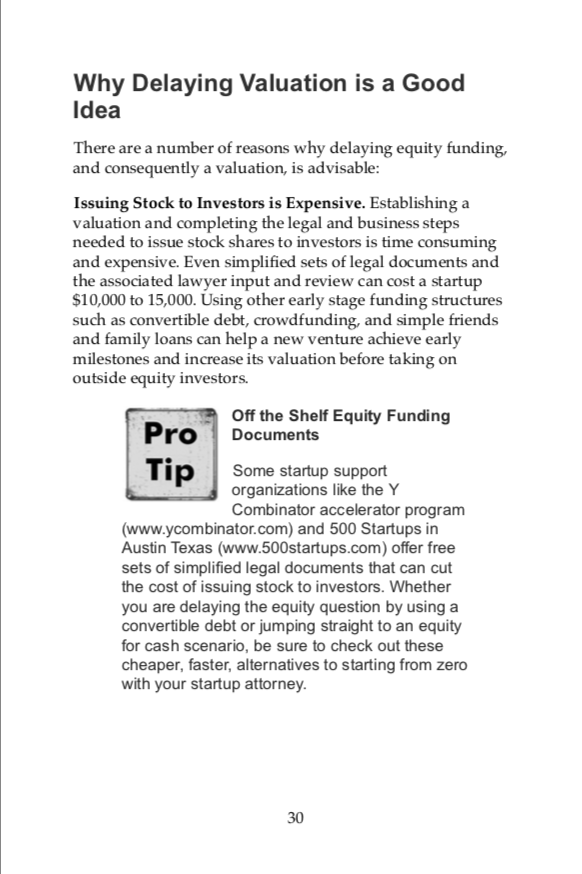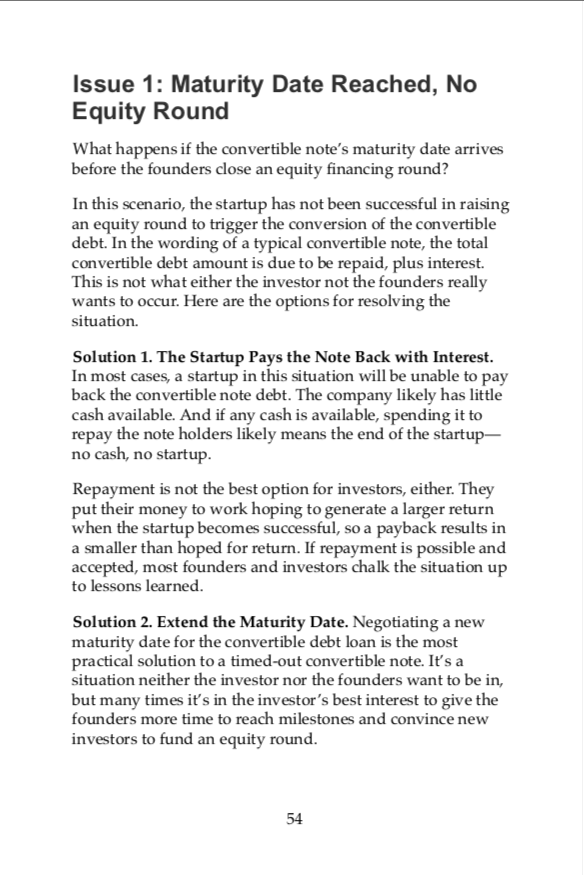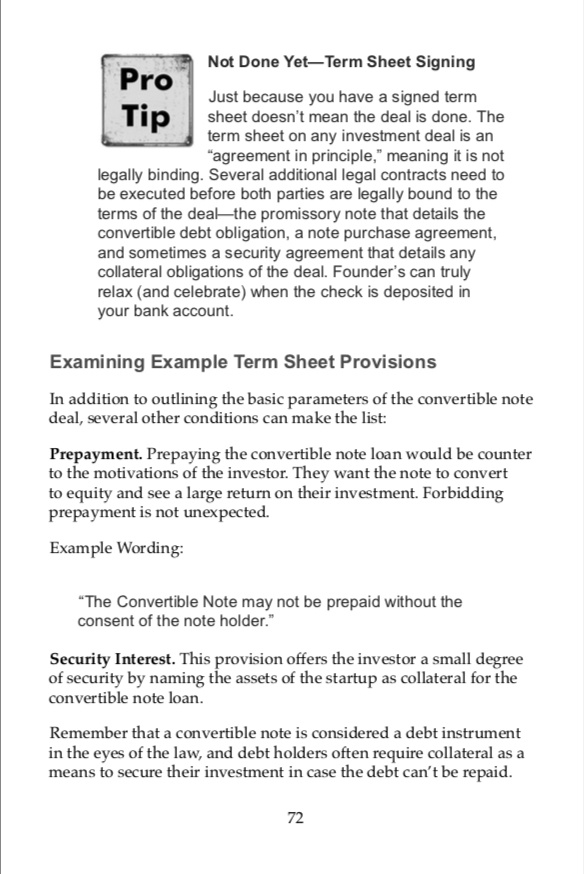 "Practical outline on convertible notes"
"This book was short and sweet. Slightly more than needed for a summary, but an extremely valuable read—especially for investors or founders with basic understanding of convertible notes."
R. Unger.

"The book was quick and straight to the point. It illustrates the basics one needs to understand the concept of convertible notes, it's written in a way one can truly understand. I highly recommend this read for founders/co-founders pursuing capital for startups."
D. Odenkirk

"This book was very informative…. I would recommended for anyone looking to starting a business. Thanks for writing this."
R. Bryant