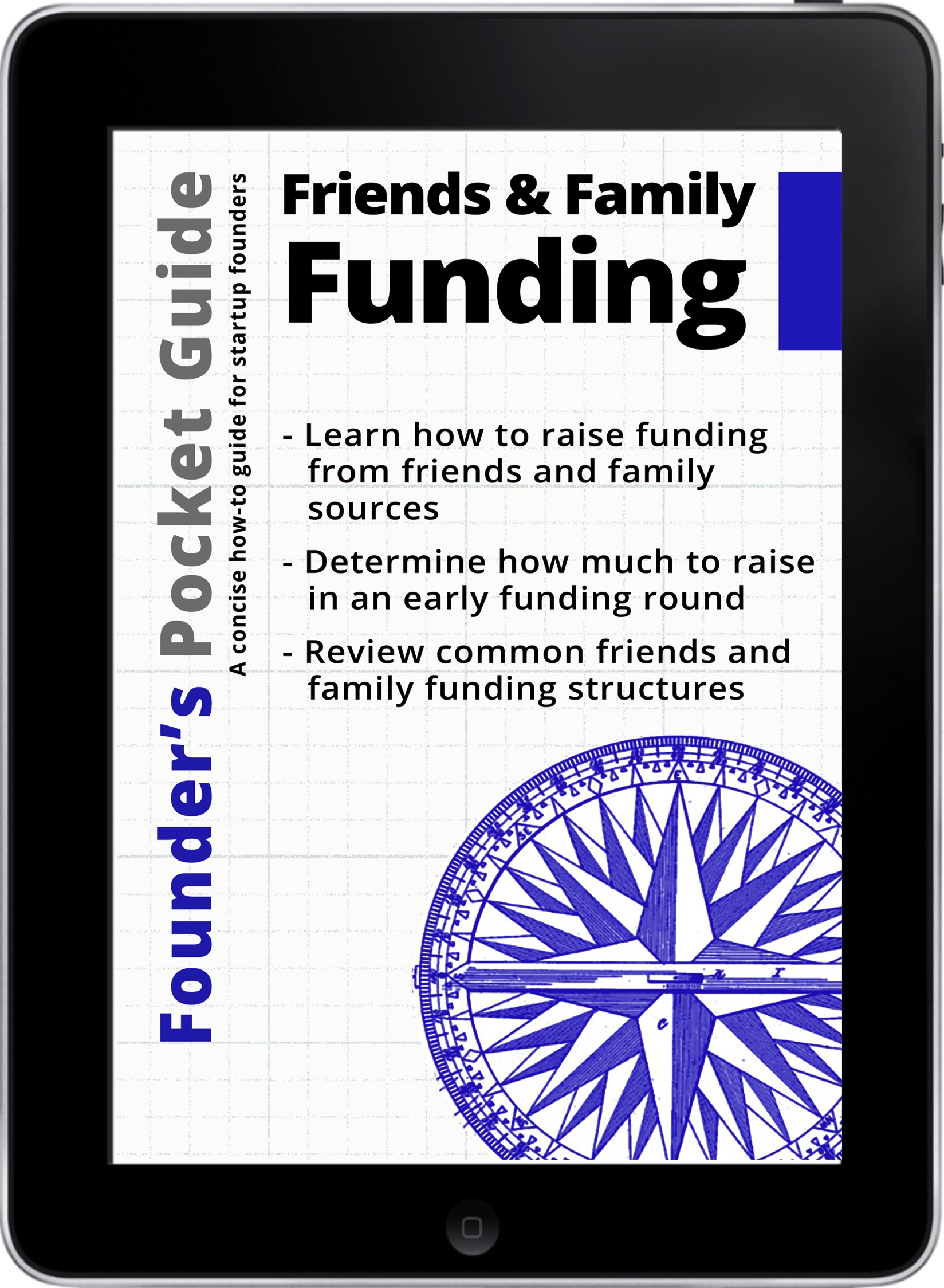 1×1 Media
Founder's Pocket Guide: Friends and Family Funding
ISBN: 978-1-938162-11-4
$3.99 ebook
$7.99 paperback
Raise startup capital quickly.
Raising startup funding from friends and family is the number one resource startup founders engage to get their ventures off the ground. This guide details all of the common friends and family funding structures, including simple loans, profit sharing agreements, equity deals, and convertible notes.
Structure deals correctly. Getting the money in the bank is a big step, but doing it the right way matters even more. This book provides easy to follow guidance for choosing and documenting the best funding structures for both your startup and your funding partners. As an added bonus, a promissory loan example is provided, with blow by blow details of each clause.
Founder's Pocket Guide: Friends and Family Funding
guides founders through topics such as:
Structuring a simple startup loan with friends and family lenders.
Using convertible debt to entice friends and family to invest in your startup.
Learning the most important considerations for issuing stock to friends or family members.
Understanding the legal limits of raising startup capital from friends and family.
Keeping early funding rounds clean for later stage investors such as angels and VCs.
Using profit sharing to rewarding friends and family investors for backing your startup.
1. Understanding Startup Funding Terminology
2. The Startup Funding Continuum
3. How Much to Raise from F&F Sources
What Kind of Startup Are You Creating?
Estimating Your Funding Needs
Raising an Entire F&F Round
Example Bootstrap Startup Funding Roadmap
Example Lifestyle Startup Funding Roadmap
Example High Growth Startup Funding Roadmap
4. Choosing F&F Funding Partners
The First Rule of F&F Fundraising
The Second Rule of F&F Funding
Don't Take Money from F&F If Special Action Is Needed
Active Verses Passive Investors
Creating an Ideal FF Investor Profile
Raising Startup Capital from Several F&F Investors
5. Incorporating and F&F Money
Do You Need To Incorporate To Take F&F Money?
Other Incorporation Triggers
Additional Benefits to Incorporating
6. F&F Loan Mechanics
Loans Are a Good Funding Option
Loans  101
Setting Up a Simple Loan from a F&F Lender
Loan Tax Implications
Paying Off a Loan Early
7. F&F Profit Sharing Agreements
Where To Dip In and Share Profits
How Much Profit Should You Share?
When To Start Paying Out a Profit Share
Setting a Limit To Profit Sharing
Combining Profit Sharing with Other Forms of Funding
8. Startup Equity: What is Equity
Understanding Startup Company Valuation
Dilution and Ownership Math
Preferred Shares Versus Common Shares
Keeping It Legal Under Reg D
Should F&F Become Equity Shareholders?
If You Give Up Equity, How Much?
Selling equity to F&F
9. More F&F Funding Options
Funding Your Startup with a F&F Gift
F&F Underwriting a Traditional Bank Loan
10. How to Pitch Friends and Family
The Casual Pitch to Family or Close Friends
A Structured or Traditional F&F Pitch
The "Ask"
11. Keeping Your Investors Up to Date
The Third Rule of F&F Fundraising
Provide Written Updates
What To Report—The Short List
12. Appendix: An Example Promissory Note
A Simple Loan Promissory Note, Blow by Blow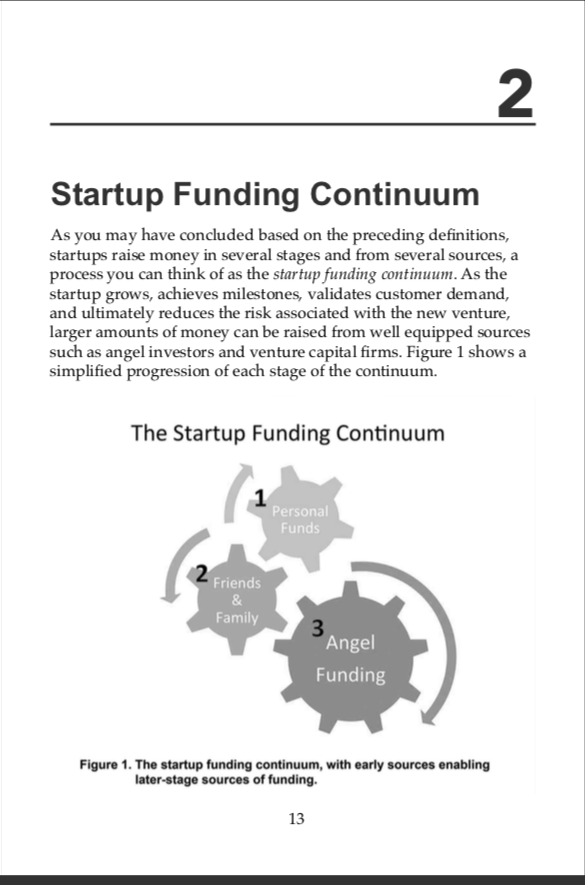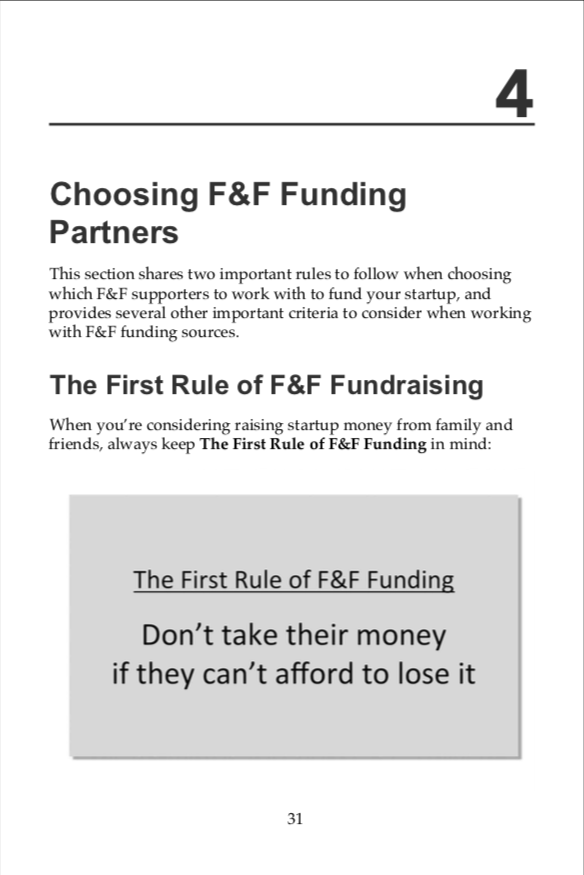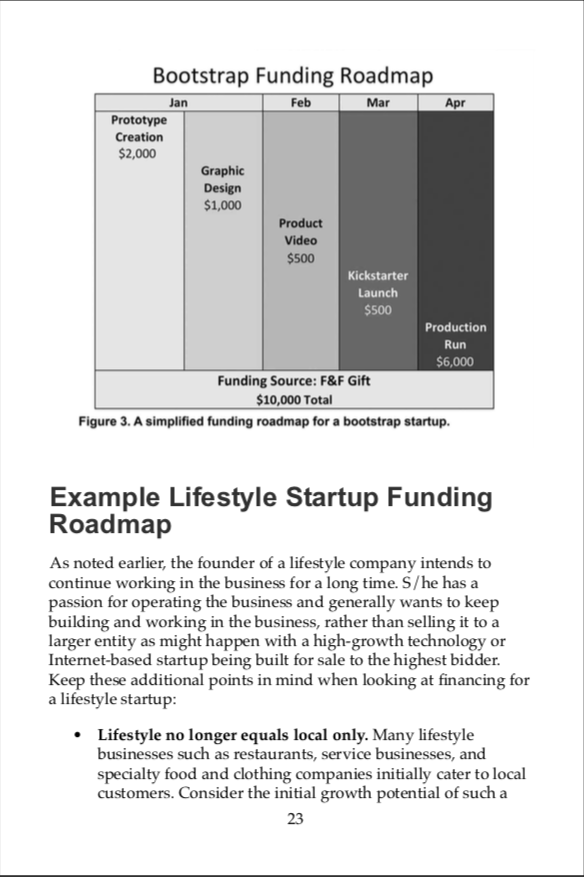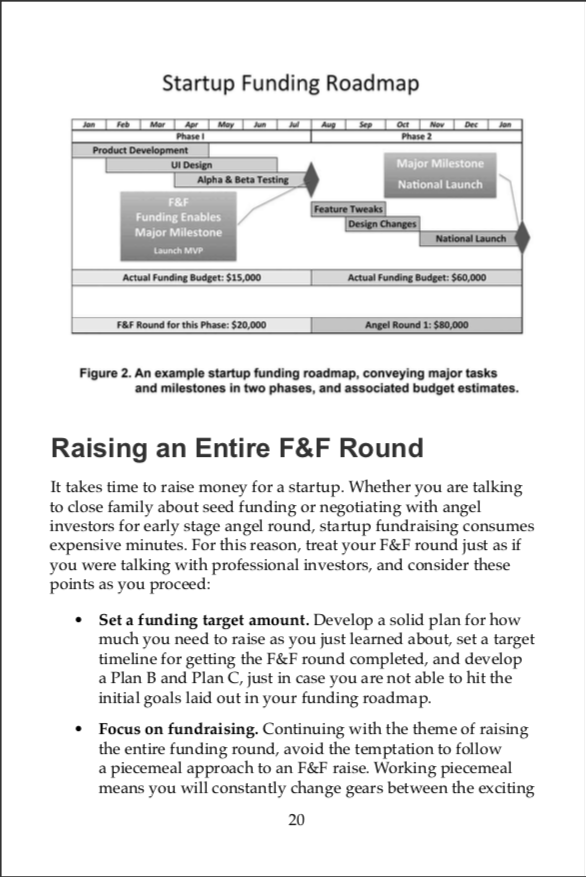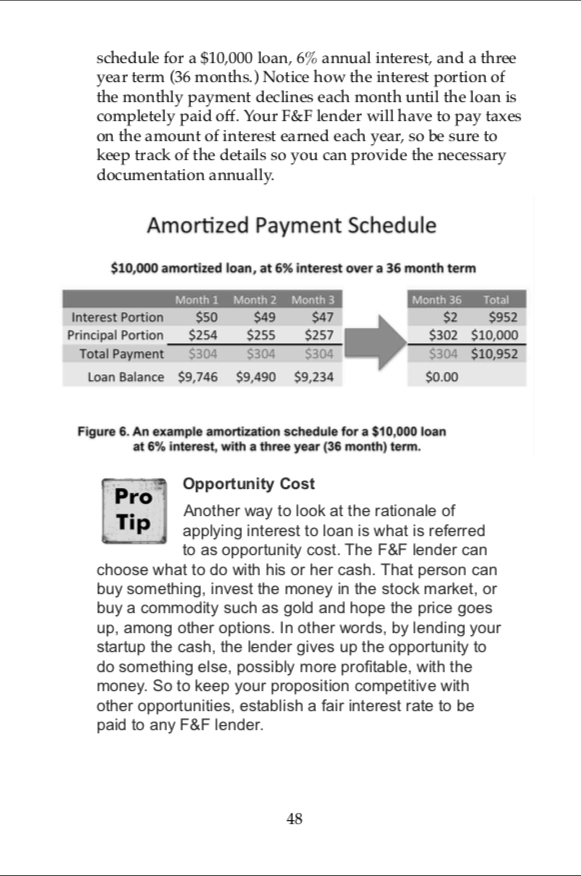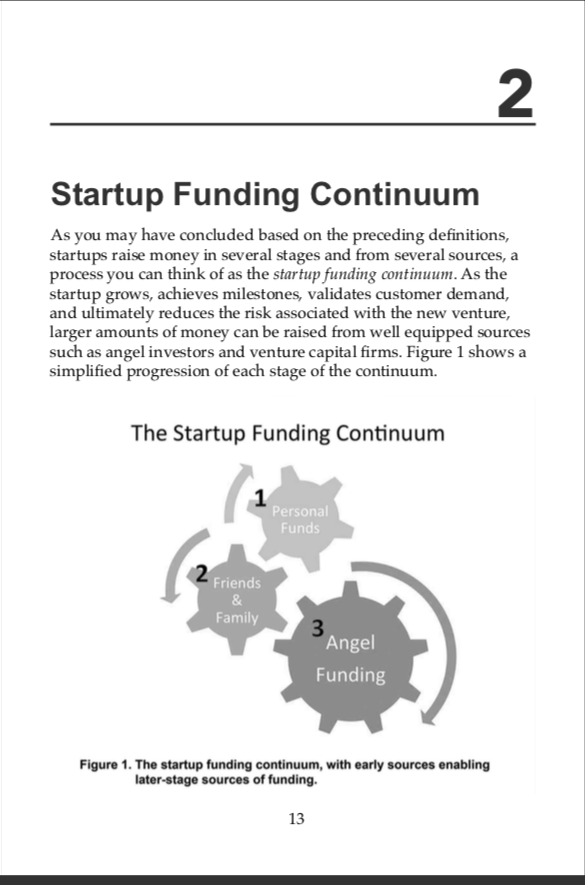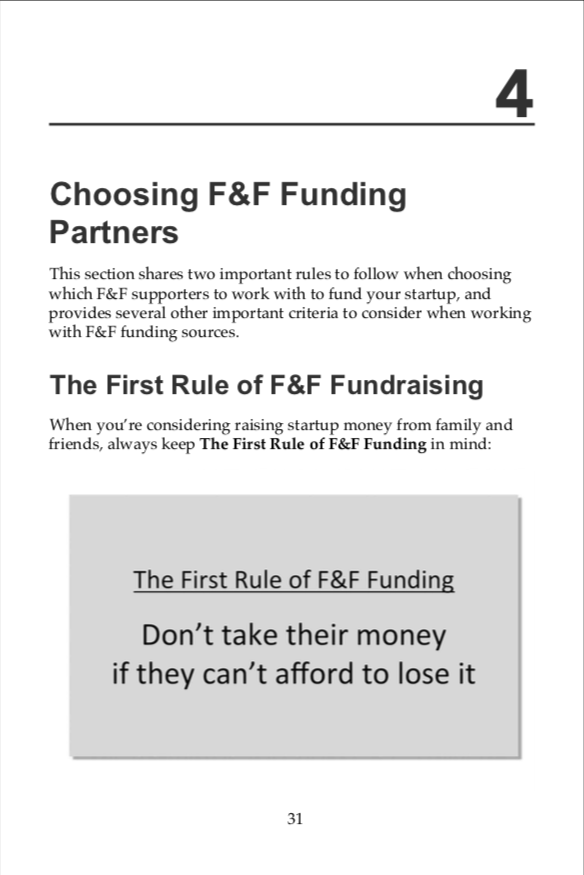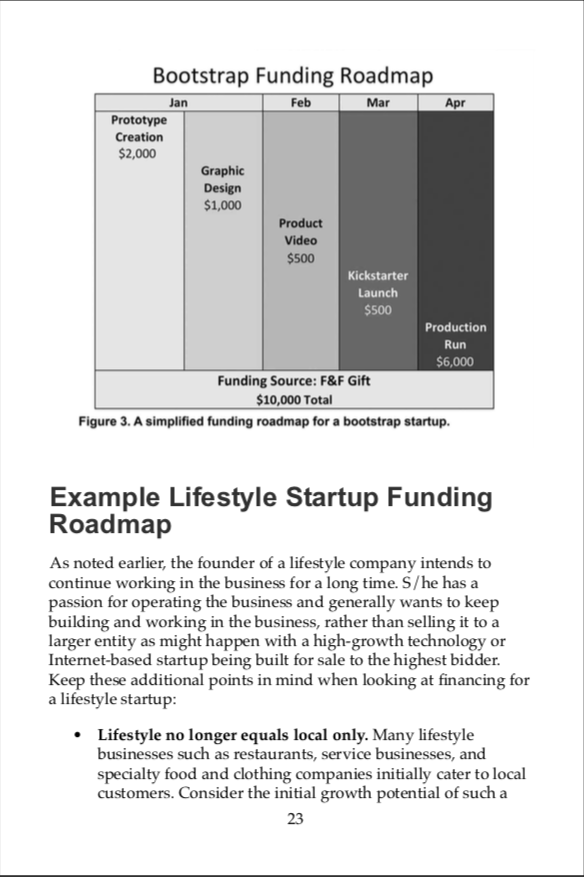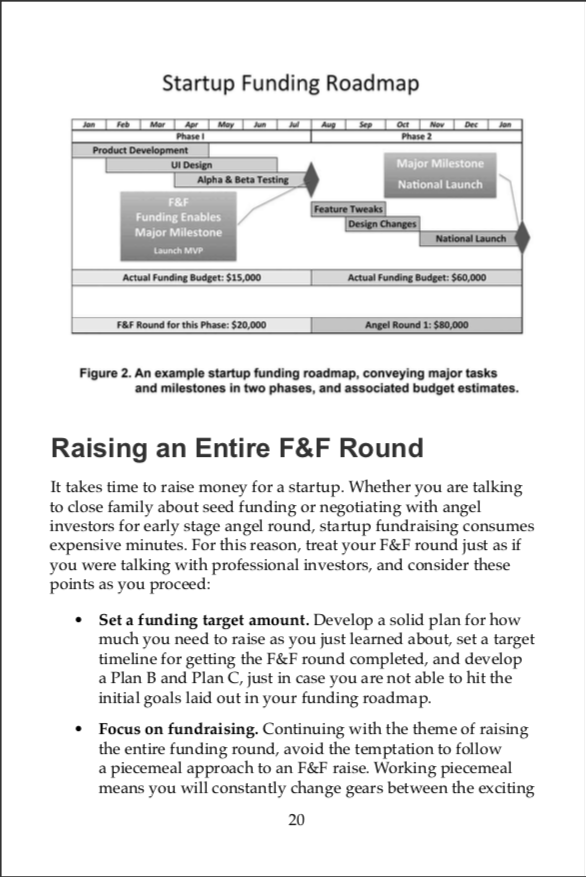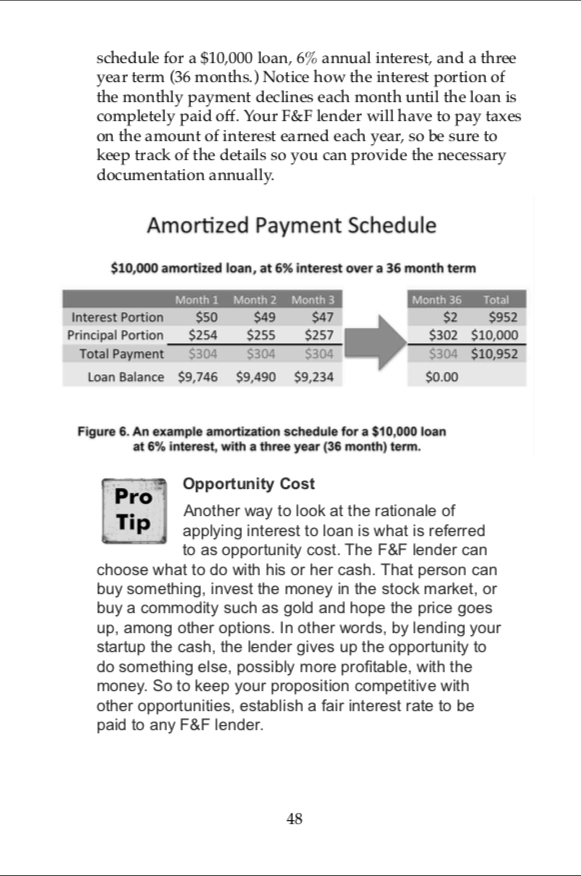 "Easy to read with very practical terms… explains how to formalize a F&F round"
R. Raul

"I wish I read this book earlier. The notion that financial contributions from family and friends are regulated is eye opening. I recommend this guide to any newcomer in the startup business, even to anyone who is thinking about a startup, especially those who rely on family and friends to their business off the ground."
D.M.

"It is a good guide that will help you shape your capital structure. It gives practical advise on how
to get your first capital investment and how to manage it in the legal and personal contexts."
A. Alacon