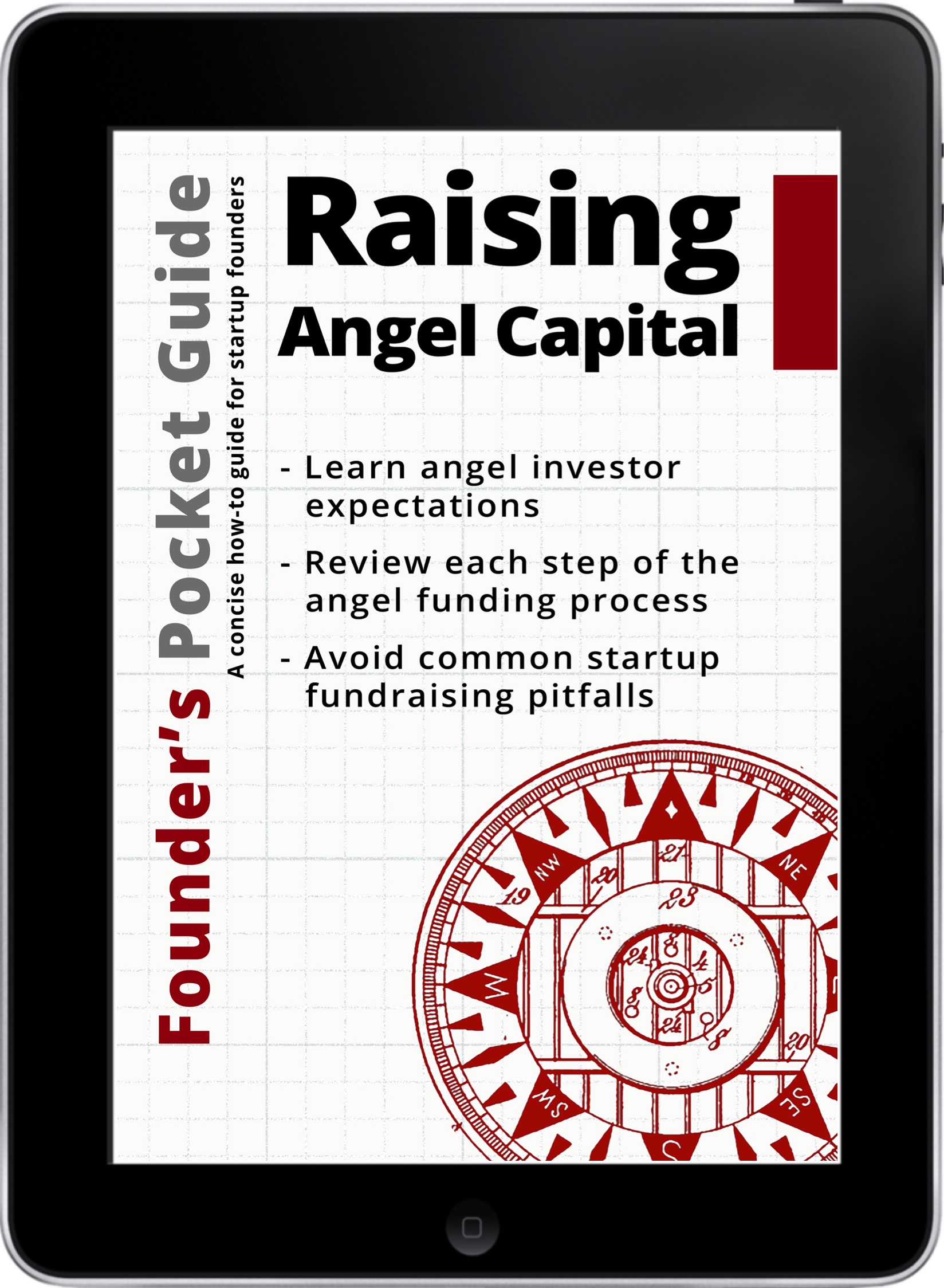 1×1 Media
Founder's Pocket Guide: Raising Angel Capital
ISBN: 978-1-938162-10-7
$3.99 eBook
$7.99 paperback
Review the Complete Process. This concise guide gives entrepreneurs a complete overview of the angel funding process, answering the most frequent questions entrepreneurs face as they build new companies.
Save Time and Avoid Pitfalls. If you are new to the startup funding process and need to raise angel capital, start with this book. It strips away nonessentials and provides you with fundamental, easy-to-reference information so you can move on to building your venture. Concise explanations help you understand angel investor expectations so that you can go into investment discussions prepared and knowledgeable.
Questions answered in this
Founder's Pocket Guide 
include:
Is my startup really "investor ready"?
How much can my startup legally raise?
How much equity should I give up to investors?
How much money is realistic to raise from angels?
What is a pre-money valuation and how can I determine the right amount?
What do terms such as dilution, convertible debt, and cap table mean?
What is a term sheet, and how does it affect an investment deal?
What is the difference between preferred shares and common shares?
What stage does my startup need to be at to be interesting to angel investors?
1. Understanding Angel Investors
Angels Have Made Their Wealth in Many Ways
Angels Invest in Growth Segments
Why Angels Invest
Independent Angels
Organized Angel Groups
Benefits of Working with Organized Angels
Downsides of Working with Organized Angel Groups
Angels vsVCs: It's Their Money
Deal Syndication and Sidecars
Accredited Investor Status
Finding Angel Investors
Exit Expectation: How Investors Get Their Money Back
Vetting Prospective Angel Investors
2. What Attributes Do Angels Want in a Startup?
Great Teams
Large Target Market Size
Disruptive Technology or Ideas
Customer Traction
Defensible IP or Market Position
High Growth Potential (Three to Five Years)
Scalable Models
3. Startup Stages and Angel Investment
Idea Stage
Startup Stage
Traction Stage
Growth Stage
4. Setting Your Funding Target and Plan
Determining How Much to Raise
Distilling a Funding Plan
Raise Amount and Multiple Angels
Raising Too Little Money
Raising Too Much Money
Arriving at a Valuation
Valuation Relative To How Much to Raise
Equity Stakes and Option Pools
5. The Angel Funding Process
Stage 1: Introduction to Angels
Stage 2: The Pitch
Stage 3: Due Diligence
Stage 4: Investment .68
Stage 5: Keeping Investors Updated
How Long Does It Take to Raise Money?
6. Is Your Startup "Investor Ready"?
Business Plans
Your Funding Pitch and Pitch Deck
Your Business Model and Revenue Model
Marketing and Marketing Calendar
Sales Process and Sales Pipeline
Financial Projections
Funding Needs and Uses
Staying Alive: Burn Rate
Market Size
Competition
Patents and Other IP
Valuation
Is Your Startup Housekeeping Done?
7. Building Your Startup Funding Knowledge Base
Understanding Startup Funding Speak
Equity and Debt Basics
Dilution and Ownership Math
Understanding Fully Diluted Shares Outstanding
Preferred Shares versus Common Shares
Convertible Debt
Restricted Stock
Cap Tables
Term Sheets
Early-stage Startup Valuation
Legal Documents Pertaining to Angel Funding
Advisors and Board of Directors
SEC Rules of Startup Funding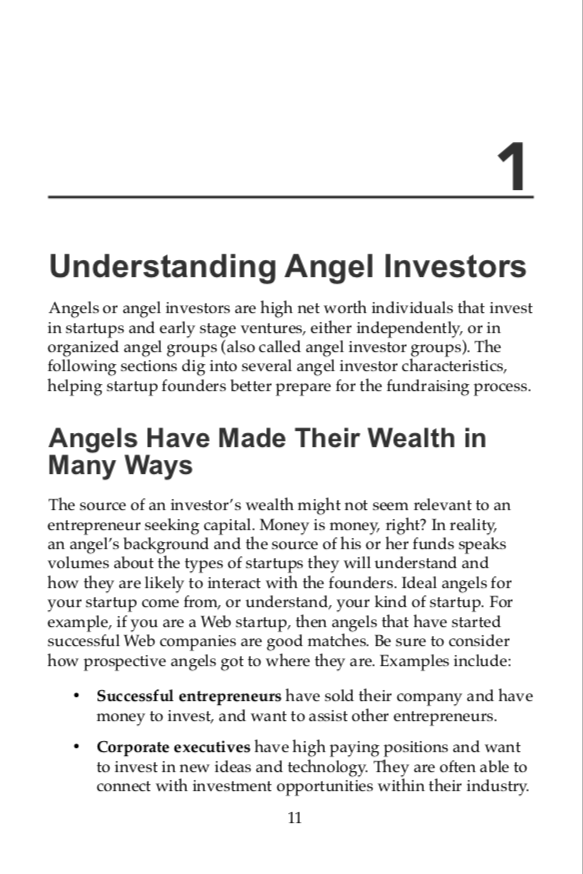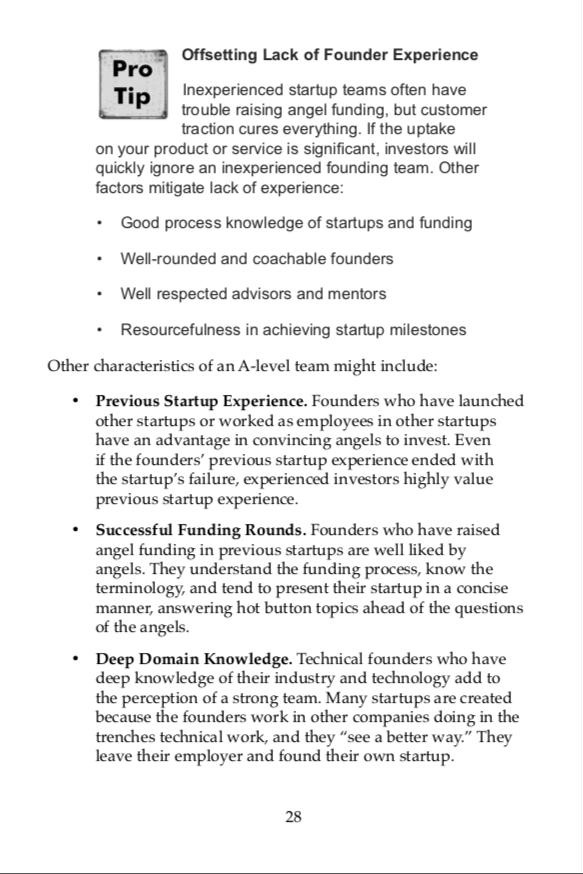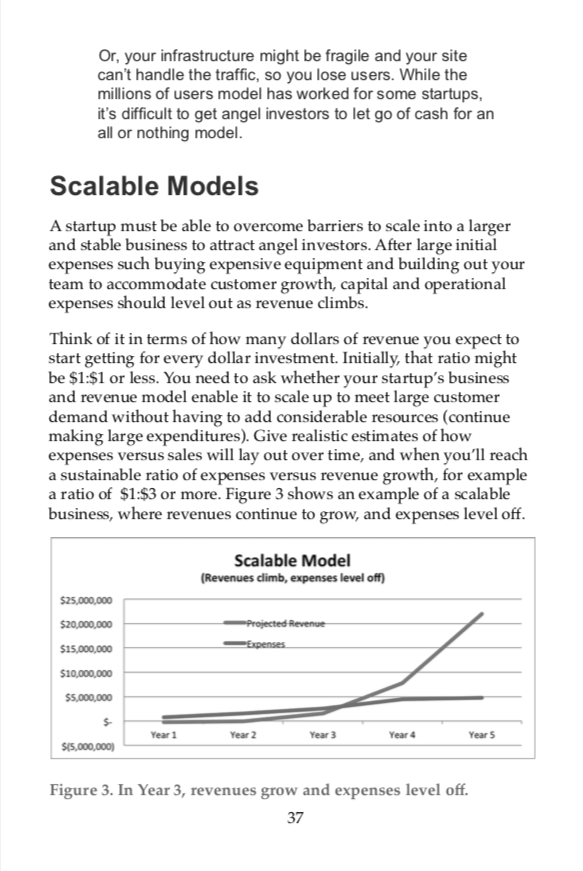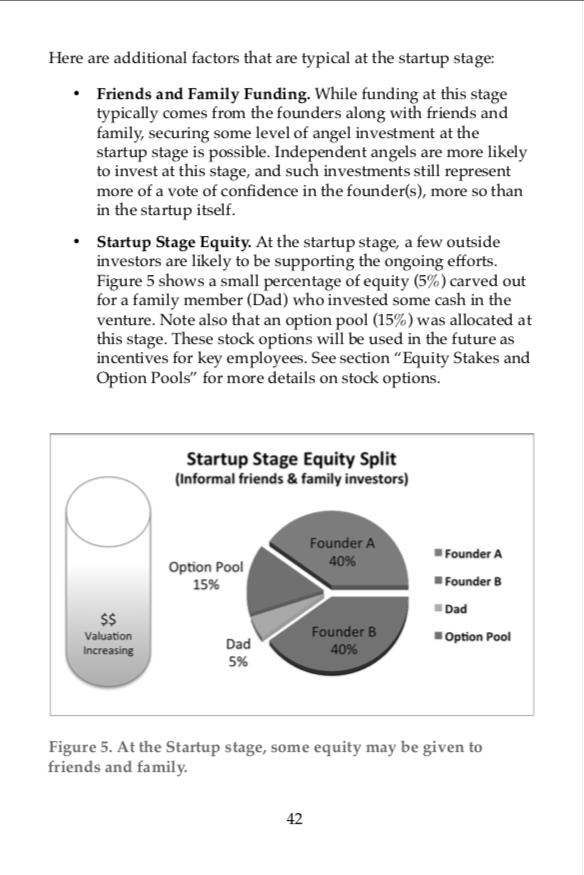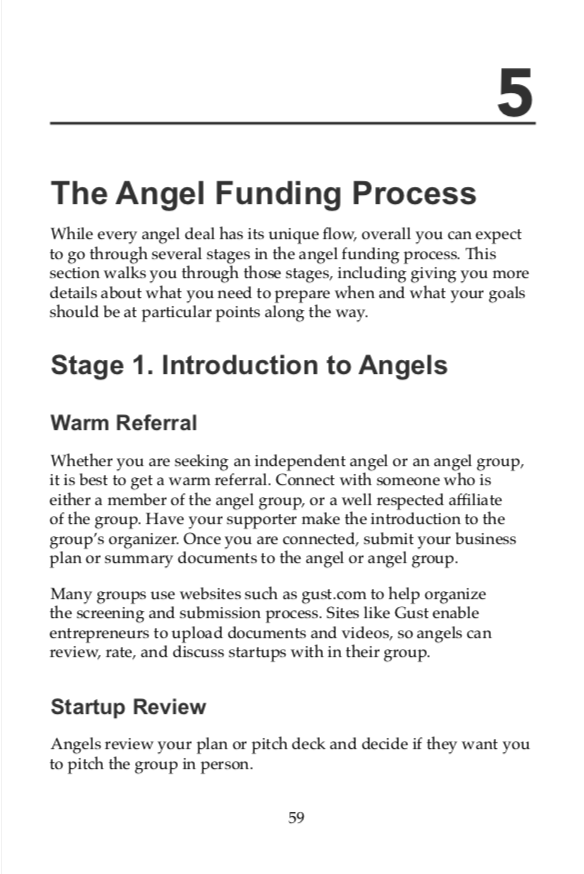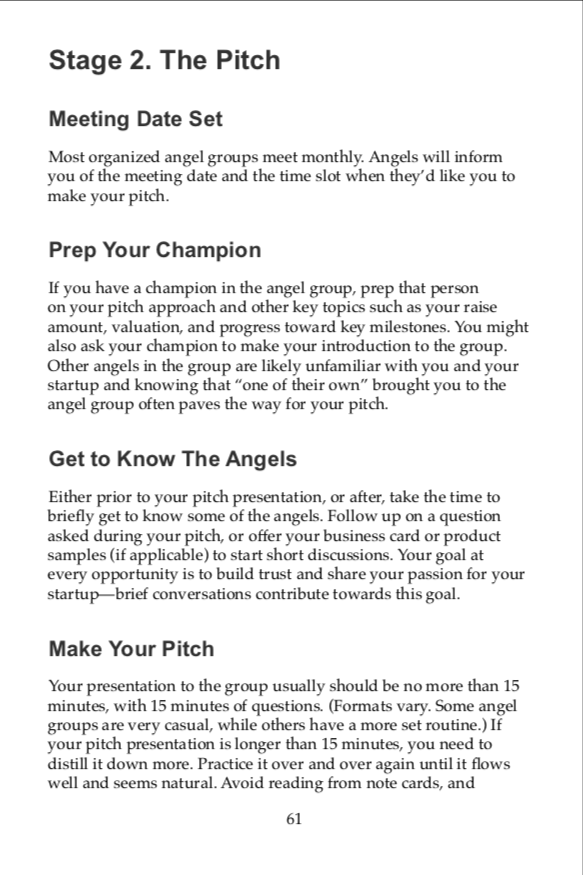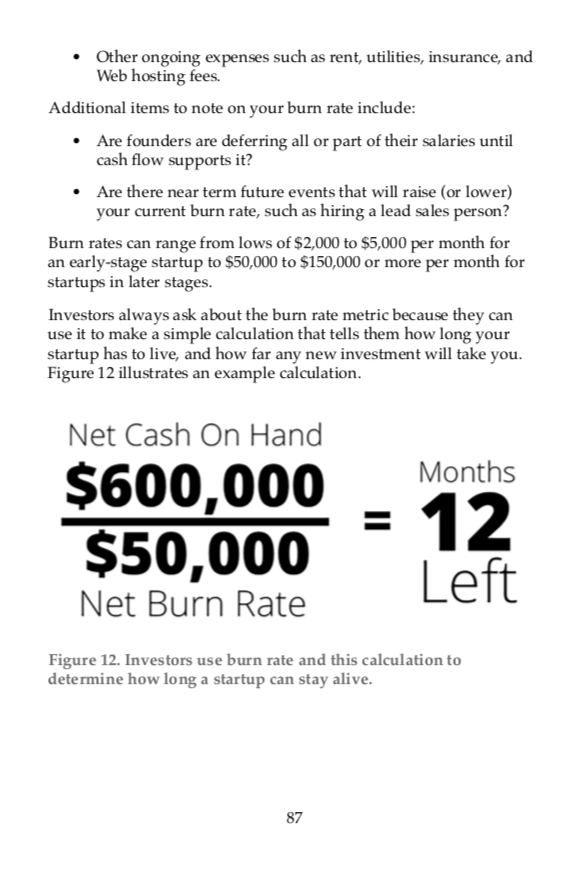 "Very detailed and easy to understand."
"Out of all the books I read, this book finally made me understand everything I need to know about raising angel capital. "
E. S.